Workers demand remote options
Employees want a say in where they work each day: 40% said they want more flexibility to work remotely (in addition to 53% who already have it).
Employers may have some catching up to do, as only 38% see facilitating long-term remote work arrangements as one of their top priorities.
Remote careers aren't stagnant: 67% of workers said remote employees have the same opportunities to advance as on-site staff; 18% said they have more.
Employers have plans for remote workforces
of companies plan to hire fully or partially remote workers in 2022.
of C-suite executives surveyed allow remote work as part of their retention and executive succession planning strategies.
Employers share the biggest benefits of hiring remote talent:*
have received resumes from a greater number of skilled candidates.
have hired candidates who met all skill requirements.
see more room for compensation flexibility.
found their hiring process to be shorter.
*Multiple responses were permitted.
Managing a remote or hybrid team takes empathy, communication
Set expectations early. Off-site employees should know exactly what you expect of them and what they should expect from you in terms of communication, project goals and more.
Build an organizational culture where team members are connected not just by technology but also your personal efforts to ensure no one is left out of the communication loop, no matter where they work — at home, in the office or hybrid.
When communicating with remote employees, talk about more than their tasks and deadlines. Make sure they're feeling appropriately challenged and that their career ambitions are on track.
Employee recognition remains crucial, regardless of where a team member sits. Make sure your remote staff feel just as appreciated as on-site workers, whether by mentioning a job well done on a call or emailing a gift card in gratitude.
Lead with empathy. An employee's well-being is just as important as their productivity — and the two are often closely related.
Managers are learning more about remote recruiting and onboarding
Hiring remote workers differs from recruiting local candidates. Best practices that companies have implemented include:
Looking for skills and attributes essential to success for working virtually (e.g., initiative, problem solving, communication, collaboration)
Partnering with a talent solutions firm that provides a global network to help find candidates faster
Ensuring employees have a proper work-from-home setup (secure online access, office supplies and equipment, Wi-Fi, ergonomic furniture, etc.)
Setting clear expectations from the start, and communicating with new remote hires frequently, especially during onboarding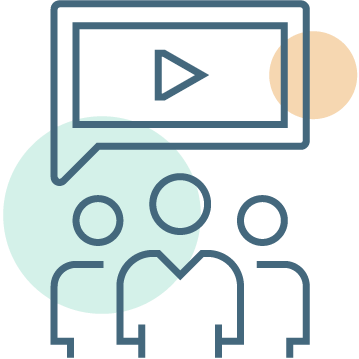 Location options are expanding
Where do employers prefer their remote employees to be located?
The immediate area around their market30%

Anywhere in the country25%

Anywhere in the world20%

Within the same time zone18%
Sources:
Data referenced in this Salary Guide is based on online surveys developed by Robert Half and conducted by independent research firms. Respondents included executives, senior managers and employees from small (20-249 employees), medium (250-499) and large (500+ employees) private, publicly listed and public sector organizations across the United States.
Discover more of the 2022 Salary Guide
Find out how companies are going deeper than dollars to attract and retain talent, and discover what workers want most.
Learn how companies are focusing on diversity, equity and inclusion to foster welcoming, representative workforces.
Explore a world of salary and hiring insights
North and South America
---
UK, Europe and Middle East
---